Surprisingly, or not so surprisingly, depending on who you are, the property market has been very active since the national lockdown. This is a result of the record low interest rates as well as financial strain that many unfortunate property owners have been faced with. With that being said, many sellers may be tempted to try their luck with a higher asking price, this may prove a painful move for their selling ambitions.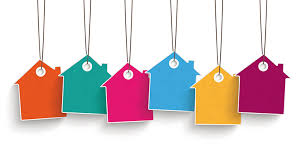 No matter how a property looks, or what area it is located, what really makes a property hot is its price tag. Obviously the lower the price the sexier that piece of Earth, brick 'n mortar looks… However you don't need to slash prices to make your property look like a cold glass of water on a hot summers day.
You need only to set the right price from the beginning!
Of course when selling anything we want the highest price possible. Therefore sellers do their own research prior to consulting their local agent.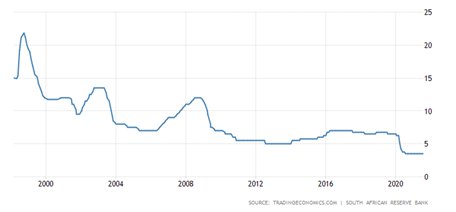 Typically sellers conclude the value of their property by:
• Considering what they owe the bank as well as how much capital they will need for their next property,
• Looking at the insurance value and
• Reviewing the asking prices of their neighbours who recently sold (and generally don't take into account what the property actually sold for).
A reputable agent will conclude the value of your property by:
• Making comparisons of actual selling prices to properties that recently sold in the area with similar size, amenities, condition and value.
Your agent should provide a Comparative Market Analysis of properties that recently sold in the area. The Agent should recommend a listing price as well as advise on how you can improve the properties desirability (with not too much cost to the seller…)
Other factors that can determine a properties current market value are:
• Number of competing properties (supply)
• Demand in the area for the particular property.
Be wary of high valuations! A high valuation may put a twinkle in your eye in the moment however that will fade very quickly when you find there has been no foot traffic through the door.
Remember a correctly priced home sells faster. Let me say that again Correctly priced homes sell faster. When your property is over priced the market will generally know especially when buyers today have access to so much information. Buyers typically examine the property portals 2/3 times before they begin enquiring with agents. This means they have a good idea of what a 3 bed 2 bathroom home in Waterfall should be priced at. When they (the buyers) determine your home as overpriced, they are more than likely to scroll right past your listing. Eventually when you as the seller realises that your home is not getting any leads and your Estate Agent recommends you drop the price, not only will you painfully lower your listing price (most likely to below market value to rekindle attention) but you will have wasted a good month or 2 sitting with a dead listing.
Other things to bare in mind:
• Property Portal price brackets. When buyers search on property portals they specify their price range. Be careful not to neglect a massive portion of your buyer pool for that extra R20/50/75/100k on your asking price.
• Also consider when your property is correctly priced, you attract a larger pool of buyers, who will in turn compete for your property and thus you will achieve the highest possible sale price.
When the price is right your time on the market should be brief and full of qualified buyers showing plenty of interest.
Prepared by Matthew Saulez.